Et si vous réserviez maintenant ?
Château Beausoleil
Vérifiez nos disponibilités :
Nos différents calendriers se mettent à jour toutes les 15 minutes.
La taxe de séjour vous sera prélevée au moment de votre séjour. Elle s'élève à 2,25 € / adulte / nuit.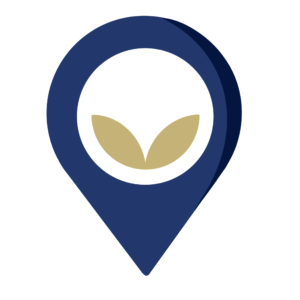 Localisation exclusive
Sur les bords de Loire, à deux pas du vignble Nantais, le Château Beausoleil se situe à seulement 20 minutes de Nantes. Le calme et la tranquillité sont de rigueur.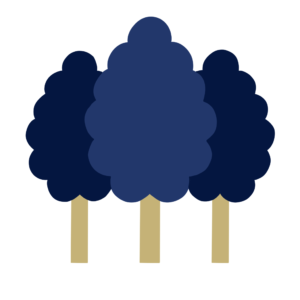 Cadre idyllique
Le Château Beausoleil est situé sur des hectares de pré verdoyants. Les hénissements des chevaux au creux de la brume matinale sont au rendez-vous.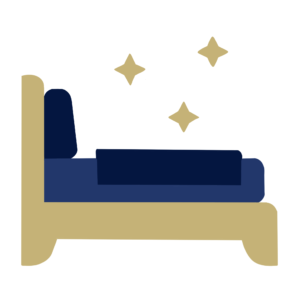 Logement spatieux
Avec ses 300m2 et ses 15 couchages, profitez du Château Beausoleil fraichement rénnové avec goût et luxe d'époque. Venez pour vos week-end ou vos séjours.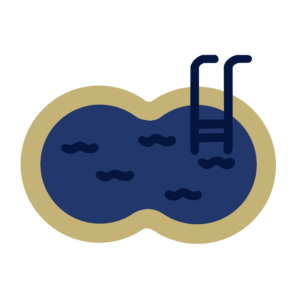 Piscine privée
Juste derrière le château, retrouvez une piscine privée et sécurisée de 8 x 5 mètres. Avec son exposition idéale, profitez de la piscine dès le matin et jusqu'au coucher du soleil.
Beausoleil en quelques chiffres

Louez ce Château familial d'exception aux portes de Nantes en Loire-Atlantique.
133 rue de Mauves, 44470 Thouaré-sur-Loire
06 42 16 04 22 vérifié
The weather was awful, so we did not use the pool like we expected. However there is lots to do on the Loire and it meant we got out and about. I was concerned looking at the map that Beausoleil might be in the town - which is clean quiet but not at all pretty. However its not - it's in the woods, with a trio of glamourous horses, a farm and Vineyard its nearest neighbours. The two days it was warm enough for the pool were good. It is child safe and you have a lovely view while you swim. Its a super peaceful location. The house itself has great character and is a bit quirky. If you are looking for mod cons pristine interiors this is not for you, though the but all the rooms are vast and spread out so I slept really well, but be warned the floors are original antique boards so when children roar about you know about it and as the weather was bad we were inside a lot but there's plenty of room.It is a great place for family or friends to gather to make memories.
vérifié
Valerie was the perfect host and was at Chateau Beausoleil to welcome us when we arrived. She also very kindly helped me organise a chef to come to the chateau and prepare a surprise dinner for our daughter's 50th birthday. Emmanuel our chef was amazing, he supplied everything from birthday cake and balloons to a five course meal. We ate leftovers for four days. The chateau was sparkling, clean and the beds were very comfortable. There were horses on the property and we enjoyed feeding them carrots each morning. We all thoroughly enjoyed our stay at Valerie's magical chateau.
vérifié
Un cadre magnifique pour notre week-end entre filles. Tout est fidèle à la description.Valérie est très sympa et a même joué le jeu pour faire la surprise a la future mariée Je recommande
vérifié
Nous tenions à remercier vivement l'ensemble des propriétaires de Beausoleil pour leur chaleureux accueil. La propriété est parfaitement entretenue et correspond à la description et aux photos fournies sur AirBnb. Le contact en cas de besoin est facile, et le château présente toutes les qualités nécessaires pour passer un très bon moment. Nous n'hésiterons pas à revenir et recommandons vivement d'y réserver un séjour !
vérifié
Le château est magnifique et correspond parfaitement aux photos. Valérie est très accueillante et disponible, et nous avons passé un excellent séjour ! On y retournera avec grand plaisir !
vérifié
Logement authentique et conforme à la description ! Nous avons sejourné un weekend dans le chateau de Beausoleil et passé un très bon moment. Les salles de bain et la cuisine ont été refaites et sont très agréables. Tout est disponible et vous ne manquerez de rien. Pour un moment en famille ou avec des amis je recommande fortement d'y sejourner. Merci à Valérie pour sa disponiblité et la communication en amont de notre arrivée !
Elise
27. Décembre, 2022.
vérifié
Château Beausoleil was a beautiful place to spend our Christmas as a family. Valerie really went the extra mile for us when our Quitoque meal kit order went sideways. She was kind and a great hostess. We really enjoyed the area as a launching off spot to enjoy Nantes (9 minutes by train from Thouaré), Angers, Clisson and more. The grocery store, bakery and butcher were all minutes away by car. The castle was well equipped, warm and comfortable. The beds were very comfortable and the linens of good quality. We loved the pastoral grounds, the horses and even saw a fox in the field! The kitchen was great to cook in, and we gathered there a lot.We made wonderful memories here and are very grateful that Valerie has chosen to share her very special home in this way.
vérifié
A beautiful, well renovated, castle with a welcoming and informative host.
vérifié
AMAZING place! My family absolutely adored this exceptional chateau. The hosts spared no detail in restoring their family home - and warmly welcomed us to enjoy. The hosts are flexible, friendly, and thoughtful. We hope to stay again in the near future.
vérifié
An amazing property and lovely garden and swimming pool. Perfect for nipping into Nantes, although the property is difficult to leave once you're there. This place is great for a group of adults. Definitely not suited for children. If you take kids you'll be constantly worried they will break any one of the precious family heirlooms that are lovely to look at but should not be touched!!! Be prepared for the noise of the road and train line running between you and the Loire. Not a show stopper though. A great place and one we will remember fondly for years to come.